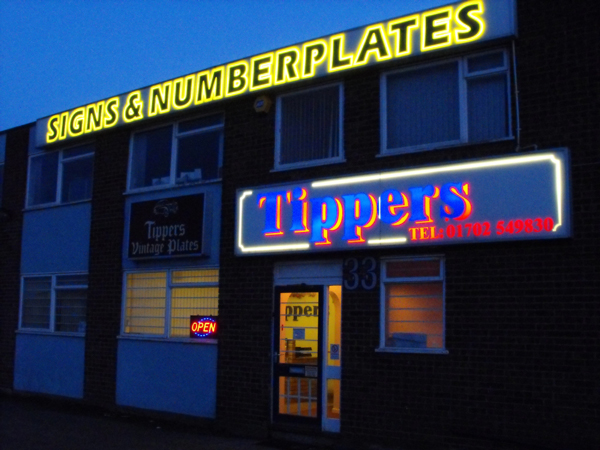 Tippers Signs In Rochford, Essex
Tippers is an original family run business with over 90 years of continuous manufacturing experience (Founded in 1932). The company works on a very wide range of sign and number plate projects, providing a complete service from design to installation.
The company has well established links with Councils and Local Authorities across the United Kingdom and over the years has earned the reputation of being one of the most versatile specialist sign companies in the South East Of England.
A vast range of sign materials are utilised to suit all budgets, ranging from adhesive vinyls and plastic laminates, through to heavy duty stove enameled aluminum, polished brass and stainless steel.
The company applies traditional values of quality and effort, at a fast, efficient affordable rate.
Whatever your requirements are, Tippers will have the experience to satisfy your needs.
Please remember, this web site is only a brief introduction. Anything not listed is still available as many of our products are custom made to specific requirements.
We would be delighted to help with whatever your requirements may be and we look forward to hearing from you.